Resin Flooring For Your Bathroom
Completely seamless and low-maintenance. Perfect for connecting your bedroom and bathroom. The favourable properties of the floor can also be seamlessly extended to your walls. The result is a seamless space. Simplistic practical and beautiful.
Epoxy flooring is chemical-resistant and mould resistant so your 100% waterproof floors and hygienic and hard wearing. Lime does not adhere to our floors either.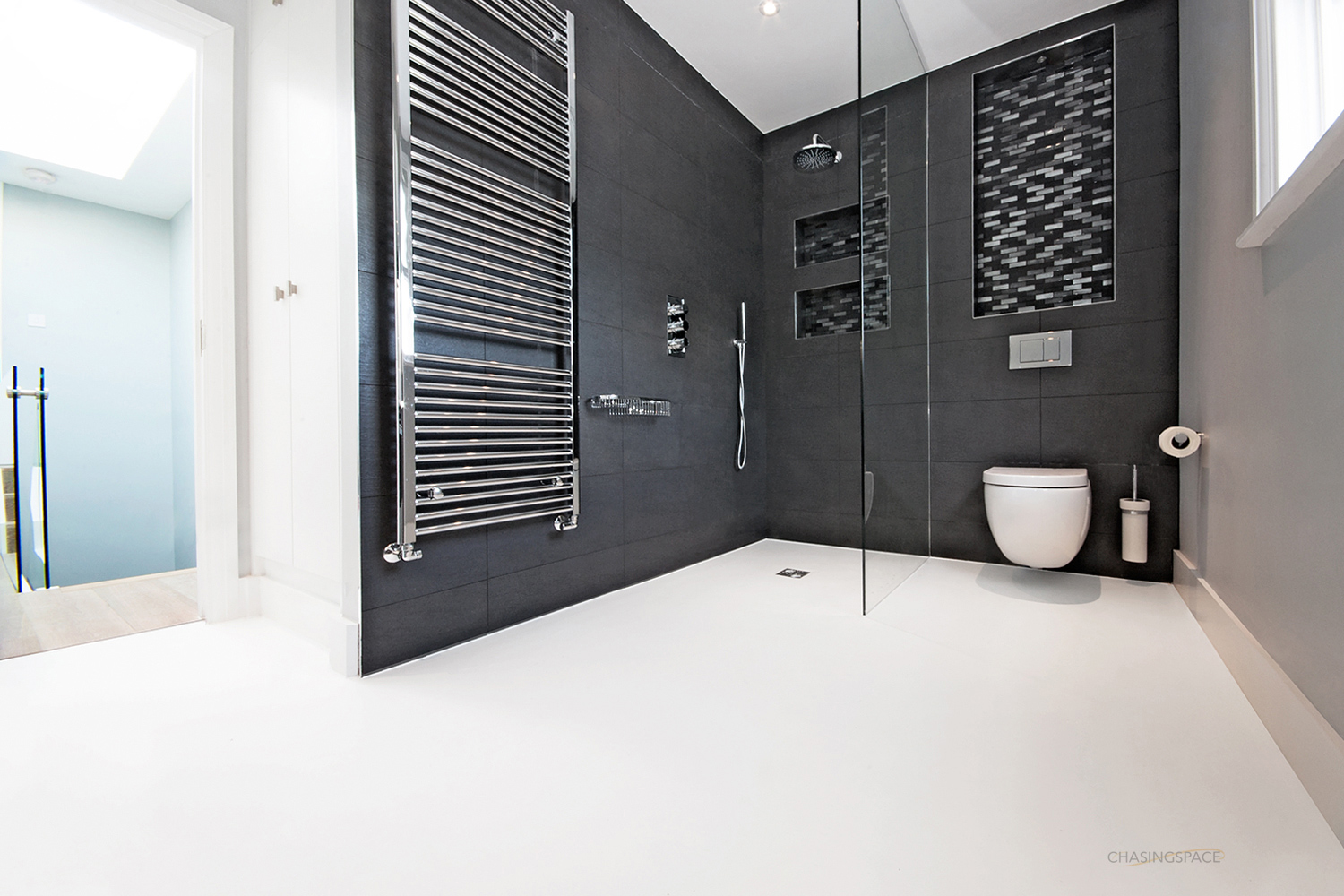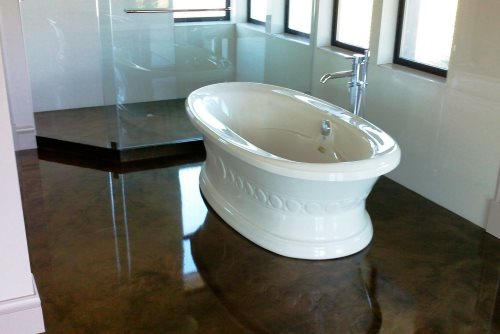 Our Resin Floors don't need the same level of TLC as other floors, when you do need to get them clean it's a snap. Simply mop with detergent and water and you're done. Because of the non-porous surface, our floors are easy to clean. If you're cleaning a spot that's frequently exposed to chemicals, consider using a deck brush or power washer for maximum cleanliness.